Marla Hylton MSW, LCSW & Mediator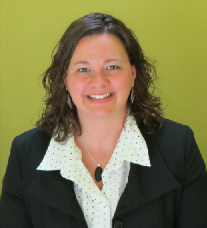 Marla Hylton is an accomplished Clinical Therapist who has a wealth of experience working with couples & families. Marla has worked in a variety of settings (residential, crisis, private therapy practice, home-based) for both governmental and private contractors for over 15 years.



Marla is down-to-earth and easy to talk with. She understands that every client has different expectations, needs and struggles which is why she stays balanced in her realistic and strength-based therapeutic approach.



Marla has a Bachelor's degree in psychology with a double minor in interpersonal relations and criminal justice. Marla has a Master's Degree in Social Work (MSW) and is a Licensed Clinical Social Worker (LCSW) as well as a Indiana Registered Mediator.
Wondering how the name came about? Calico means, "A plain-woven cotton cloth printed with a figured pattern..." (courtesy of dictionary.com).
Marla chose to name the practice 'Calico' because relationships are often like fabric: Fabric is made of threads woven together which closely resembles relationships. Some relationships are healthy and tightly knitted, other relationships could use some improvements and are loosely woven with holes and gaps. There are also relationships that have been in such bad shape for so long that the thread frays to a single strand or breaks. If you pull just one thread in a fabric the whole piece will be affected, often like our lives; one relationship-one thread can affect our lives in positive and negative ways. Calico Counseling aims to strengthen the fabric of your relationships.